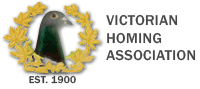 Welcome to the Victorian Homing Association
The Victorian Homing Association (VHA) was the first racing pigeon organisation established in Victoria. It is committed to the welfare, breeding and racing of pigeons and all members are required to comply with the Victorian Code of Practice for Keeping and Racing Pigeons.
For many years its headquarters was located in Swan St, Richmond where hundreds of fanciers gathered on a weekly basis to basket their birds. As the needs of the organisation changed and many flyers moved out to the east of Melbourne the headquarters was also moved to its present location in Notting Hill.
The VHA is run by an executive which includes the President, Secretary and Treasurer who act on behalf of the members under its rules and regulations within its constitution. They hold monthly meetings where both the executives and delegates vote on all financial expenditure, determine the line of flight for future races and any other matters brought to them for consideration.
The VHA is dedicated to the welfare, breeding, racing and promotion of the sport of racing pigeons. So, if you are interested in finding out more about the greatest backyard sport in the world or want to become a member, we would love to get you started. Please contact any of our executives or club secretaries who would be happy to hear from you.
---
The purpose of the Victorian Homing Association
The protection, welfare and care of Racing and Show Pigeons.

To encourage the participation in and conduct of pigeon races.

The regulation of the sport of pigeon racing and the showing of homing and other pigeons.

The regulation and maintenance of all apparatus and appliances applicable to the sport of racing and showing of pigeons.

The protection and advancement of the interest of the members of the Association in all matters connected with the said sports.
---
Latest News:
Our life as we know it is changing due to COVID 19 as we haven't been able to leave our homes due to lock down but there is now great news for our beloved birds as we will be able to train and and get ready for racing as scheduled on 4th July 2020.
Members are reminded to ensure all pigeons are transferred prior to their first race .The costs associated with the transfer are $2.75 for the first pigeon and $2.00 for foreign rings after the first bird is transferred. A cost of $ 0.20 will be charged for VHA birds after the first bird is transferred for $2.75. Please email Hank Merbis VHA Ring Secretary at your earliest convenience.
A reminder to all flyers that all race birds must be vaccinated for PMV prior to their first race. To race your birds a statutory declaration form which is available below must be completed and submitted to your Club Secretary prior to the first race.
Up front fess are set at $2.00 per pigeon with nominations due on the 3rd club race as per normal. All Covid government recommendations should be followed at the clubrooms. Any member feeling unwell should not enter the rooms and if racing leave the pigeons outside in a basket and these will handled by other members. Members must supply their own masks should they wish to wear one. A set of COVID rules will be provided and these must be displayed at the clubrooms. It is advised that any flyers who basket pigeons with race rubbers should wear a mask as they will be within the 1.5 metre distance. Members should leave the clubrooms once the pigeons are loaded onto the truck and no hang around for a chat.
Unit Tossing
VHA members are spoilt for choice with options for Unit tossing for 2020.
John Brislin has already commenced tossing in 2020. He will be tossing on Sunday only and charging members only $15.00. Pick up will be from Surrey Hills station between 8.30 - 8.45 am then from his home in Lower Templestowe between 9.00 - 10.15 am. He will be tossing from Sunday Creek (75km from CBD), Nth Seymour (90 km) and Nagambie (160 km). If you have any questions please call John on 0417 519 564.
David Gray will commence tossing on Saturday 20th June 2020 and will be tossing on both Saturday and Sunday. Pick up times will be 6.45 - 7.15 am Cranbourne Pigeon Club then Dandenong Basketball Centre 7.45 - 8.15 am. David will be charging $15.00 per flyer. The tosssing will commence at Wallan, then Sunday Creek on Saturdays and then Seymour turn off on Sundays. Please do not hesitate to contact David on 0413 847 228 if you have any questions. Unit tossing will recommence the weekend after lockdown is finished.
7th July 2020
Following this afternoons announcement from the State Premier it has become obvious that pigeon racing for this current year has is to be greatly curtailed.
For the next 6 weeks the lockdown will stop the VHA and other racing pigeon organisations in Victoria from racing pigeons and individually stop us from training/tossing our birds.
As we approach the end of the six week period, and allowing for restrictions to be lifted the executive will endeavour to review our schedule to get some racing underway.
The executive wish all our members good health through this difficult period and hopefully there will be light at the end of the tunnel for our racing endeavours.
---
Videos: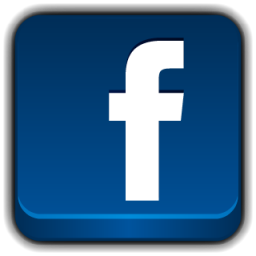 Follow us on Face Book