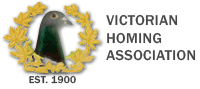 Welcome to the Victorian Homing Association
The Victorian Homing Association (VHA) was the first racing pigeon organisation established in Victoria. It is committed to the welfare, breeding and racing of pigeons and all members are required to comply with the Victorian Code of Practice for Keeping and Racing Pigeons.
For many years its headquarters was located in Swan St, Richmond where hundreds of fanciers gathered on a weekly basis to basket their birds. As the needs of the organisation changed and many flyers moved out to the east of Melbourne the headquarters was also moved to its present location in Notting Hill.
The VHA is run by an executive which includes the President, Secretary and Treasurer who act on behalf of the members under its rules and regulations within its constitution. They hold monthly meetings where both the executives and delegates vote on all financial expenditure, determine the line of flight for future races and any other matters brought to them for consideration.
The VHA is dedicated to the welfare, breeding, racing and promotion of the sport of racing pigeons. So, if you are interested in finding out more about the greatest backyard sport in the world or want to become a member, we would love to get you started. Please contact any of our executives or club secretaries who would be happy to hear from you.
---
The purpose of the Victorian Homing Association
The protection, welfare and care of Racing and Show Pigeons.

To encourage the participation in and conduct of pigeon races.

The regulation of the sport of pigeon racing and the showing of homing and other pigeons.

The regulation and maintenance of all apparatus and appliances applicable to the sport of racing and showing of pigeons.

The protection and advancement of the interest of the members of the Association in all matters connected with the said sports.
---
Latest News:
Letter From The VHA Secretary 20th October 2020
To all members,

In these difficult times where meetings have not been able to be scheduled, the executive have over the past weeks been in contact with each other in an aim to commence racing for 2020.

Travel restrictions, which have limited members from tossing regularly and travelling reasonable distances, have meant that many flyers are really not in a position to commence long tossing and then racing immediately, should social distancing measures lighten up in coming days/weeks, to allow us to congregate at clubs for basketing. This would put some members at a distinct disadvantage, and trying to step up distances to allow catch up, would push as too far into late November/early December.

The executive as such has decided to abandon racing for 2020. We would much have preferred to be able to discuss this at a convened meeting, but with restrictions in place, we have exchanged email and phone calls and drawn this conclusion.

As soon as practicable, we will schedule a meeting to discuss a way forward in 2021, hopefully in a couple of weeks' time.

Many people have lost their livelihoods through this pandemic, and pigeon flying in Melbourne, not just the VHA, has suffered similarly.

The executive have endeavoured to contact various government bodies to gain some exemptions for tossing, and Colin Walker has been diligent in pursuing the welfare of pigeons aspect with relevant bodies, over several weeks, with no assistance resulting.

There are many aspects we will need to review once we plan for 2021, not least of which will be financial considerations, with added money etc. Let me assure members that the VHA is in a strong financial position despite this years issues.

Hopefully we will get some respite in 2021 and be able to plan and execute a full years racing for a change.

Some clubs/centres may have many members who are in a position to commence long tossing immediately. In speaking with the president Andrew, we would not object to these clubs centres organising some tosses for their members should they be so inclined.

Should centres wish to use club rooms and units, please be aware of social distancing issues and use appropriate PPE when mixing is allowed indoors, and ensure that the trucks used are suitable for carting the units. The units are very unstable (top heavy) and need to be secured correctly and trucks should not be flat top without ridging to stop the wheels slipping off.

Some members have indicated it is OK to start tossing at clubs now. Our understanding is that travel is restricted to the 4 reasons only, of which tossing pigeons is not one of them. If your club/centre is considering arranging something, please be aware of this. We have all undergone a lot of hardship this year, and the last thing we would want to do is undo some of this. In addition, none of us want to be fined either.

So when considering all this be thoughtful and careful.

Personally this has been a very difficult year, and writing this note to you the members, is just adding to it.

Keep safe and well

Gerry Sheean

Secretary VHA
---
Videos
---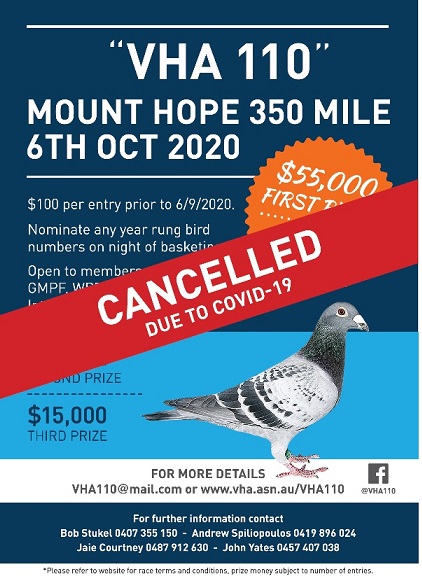 Victorian Homing Association race information
VHA110 Race Cancellation
To all fanciers, it is with deep regret that the VHA110 Committee is "officially" cancelling this year's race. Even through most thought it would be impossible considering the COVID-19 virus situation and the restriction's imposed by the Victorian Government, we were still holding out some hope.
The main reason for the Committees stubbornness for not cancelling the race was in hope that we might be able to somehow get some racing in up to 300 miles. Secondly, we know most people are holding a loft full of pigeons and this would help in testing those birds rather than just holding them for another year.With regard to those that bought squeakers at the two (2) VHA110 Squeaker Sales, we will honour those birds next year. Also, for those that have already paid for positions in this year's race, we will refund their money.
Additionally, don't forget, if you enter birds in the Meadow One Loft Race for 2021, you will have an opportunity to enter those birds in the VHA110 Race. Those arrangements should be made directly with the organizer of the Meadow One Loft Race. Thank you again for your on-going support and we deeply regret not having the VHA110 Race this year. We look forward to seeing you next year (2021). Please stay safe during these trying times of the COVID-19 virus.
Wishing you all the best
The VHA110 Committee ( Andrew Spiliopoulos, Bob Stukel, John Yates and Jaie Courtney)
---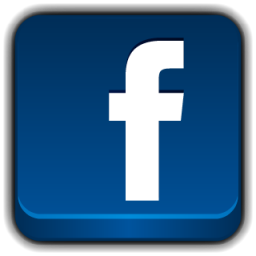 Follow us on Face Book