VHA 2022 Sprint Series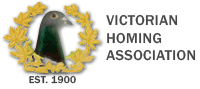 VHA 2022 Sprint Series
ENTRY NUMBERS
All Federation races have a Fifty (50) bird limit. All races are open to all aged birds,
this is not a young bird series however young birds are eligible to compete.
PRIZES
One prize per 100 birds entered or part thereof except for the Hay race where there will be one prize per 50 birds entered or part thereof.
Shepparton, Deniliquin & Hay will have 20 places listed on the result but will have Fed prize money only, whilst Hay will have Fed & sponsorship prize money.
There will be no sections. All races carry VHA Federation aggregate points for this series.
BASKETING CENTRES
Notting Hill & Ivanhoe Centres only.
MEMBERS FROM OTHER FEDERATIONS
Flyers from GMPF, VPO, VRPU & WPF are invited to participate as associate members at a nomination fee of
$30-00 to be eligible for prize money and medallions for this series only. (6 races)
LIBERATION
Time of Liberation shown on this Schedule may be varied by the Liberation Committee on the day of the race.
OWNERSHIP OF BIRDS
For any Birds to be eligible to compete in any VHA Race, the bird must be registered in the name of
the flyer in the VHA Ring Registry, or the relevant ring secretary from the flyers federation.
All birds will be verified regarding ownership via the appropriate ring secretaries by the VHA Race Secretary.
Ring Secretary
HANK MERBIS
Ph. 0409 187957