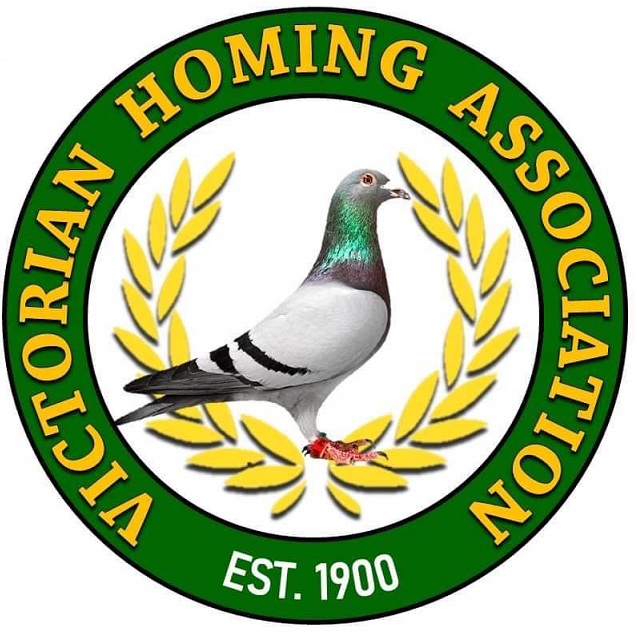 Welcome to the Victorian Homing Association

The Victorian Homing Association (VHA) was the first racing pigeon organisation established in Victoria. It is committed to the welfare, breeding and racing of pigeons and all members are required to comply with the Victorian Code of Practice for Keeping and Racing Pigeons.
The VHA is run by an executive which includes the President, Secretary and Treasurer who act on behalf of the members under its rules and regulations within its constitution. They hold monthly meetings where both the executives and delegates vote on all financial expenditure, determine the line of flight for future races and any other matters brought to them for consideration.
So, if you are interested in finding out more about the greatest backyard sport in the world or want to become a member, we would love to get you started. Please contact any of our executives or club secretaries who would be happy to hear from you.
---
Latest News
Racing
20th September 2022
We only have one race this week.
The 10 birder and Open 350 mile will be held next Saturday 1st October 2022.
The National will be held on 8th October 2022 and 2nd 400 mile race on 9th October 2022.
Stevan Gazzola
Liberation Committee
Stevan Gazzola will commence tossing from Sunday 24th July 2022
Pick up will be from Glover Reserve Devon Meadows (footy ground) from 7.00 -7.30 am and then Dandenong Basketball Stadium 8.00 - 8.30 am. Cost $25
Release will be either from Shepparton turn off or Avenel.
---
A reminder to all flyers that the cut off for entry into the VHA 110 is the 16th September 2022. The cost is $100 per entry prior to this date.
Late entries are $150 with final cut off being 1st October 2022.
All age nominations are welcome.
Open to members of the VHA, VPU, GMPF, WPF, VPO and Geelong flyers.
Refer to the VHA 110 link above to print off an entry form
Basketting for this race is rescheduled for Monday 10th October 2022 from the VHA headquarters in Notting Hill for a Wednesday race 12th October 2022. Liberation from Mt. Hope.
First prize will be $25,000 and the first 20 positions will be paid.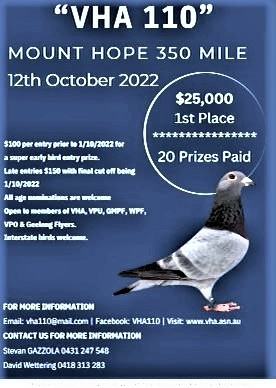 ---
VHA Videos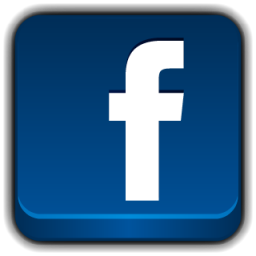 Follow us on Face Book